I have visited Royal Selangor about a week ago. It was organised by 1 of my college's club, D'ArtZ Club. Coincidentally I am a committee member XD
We gathered at APIIT at 1030. Then bus took off at 1100. We reached the destination at about 1200 or 1210.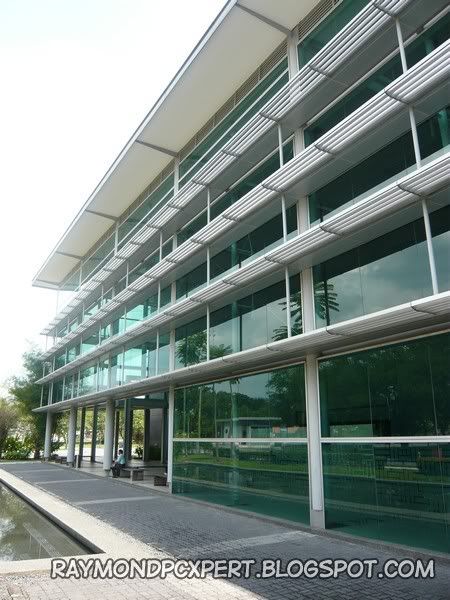 So here's a brief itenary of the trip.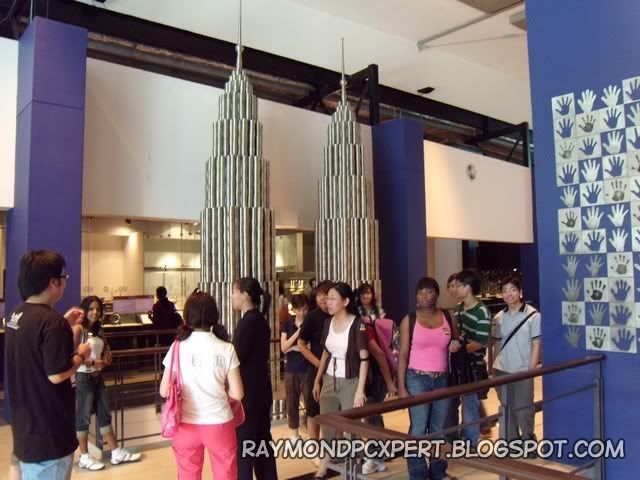 We were given a tour through the history of the company, the founder, those boring things and a few fun activities. Then there's this 1:50 scale model of KLCC made entirely out of pewters.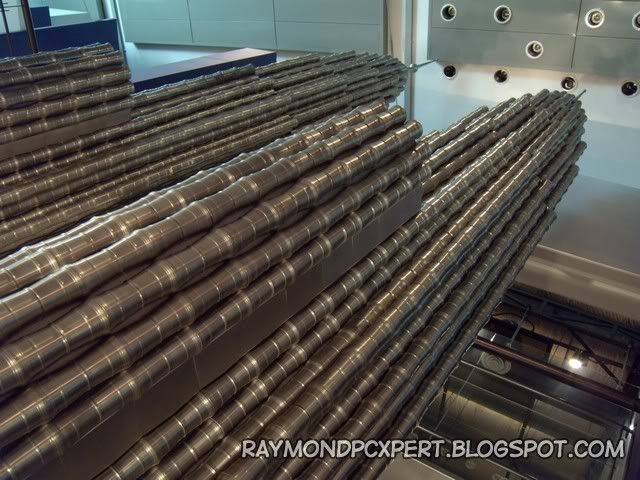 Next, we visit the factory part of the facility. Before entering, we were given a welcome drink.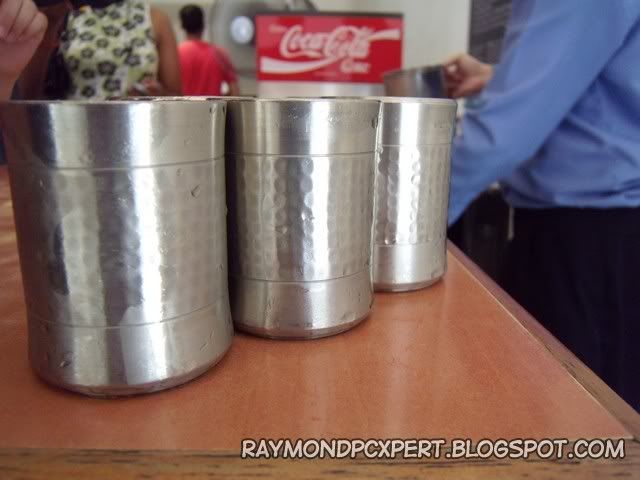 After the refreshing drink, we head to visit the factory where various pewter items are produced.
Here the worker pours the pewter into a crocodile shaped mould
After the tour of the factory, we were brought to the final area where pewters are for sale.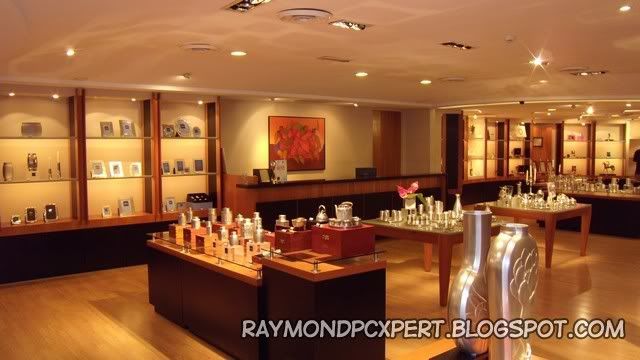 Here is the place where rich people are able to spend their extra money.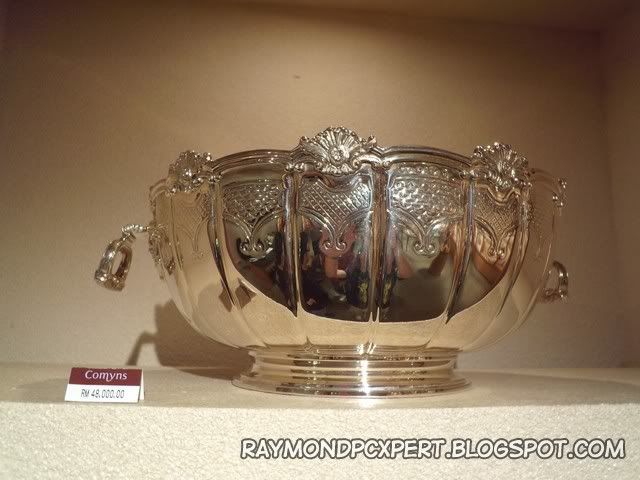 Here's a RM48K bowl which is perfect for mixing rojak.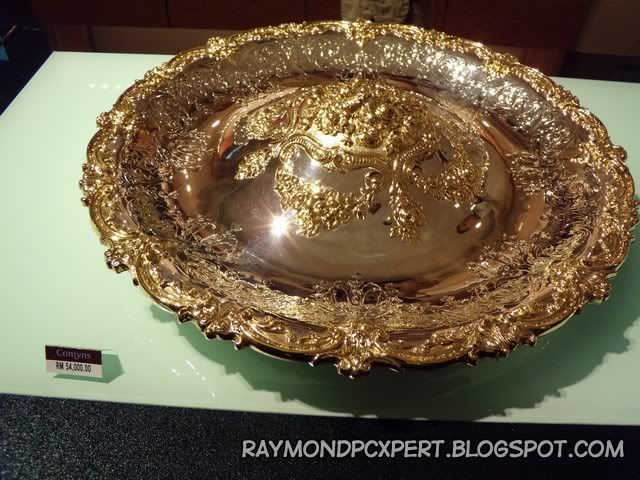 Here's a RM54K big plate that is perfect for yee sang during CNY.
Then there's this RM98K piece of silver ornament. Perfect for uhmmm... showing your richness.
I think the ONLY pewter item I can buy at that time is this...
That concludes my trip to Royal Selangor =)