We all are now aware of the influenza A (H1N1) or better known as swine flu that has infected many people particularly in US and Mexico.
Since the mainstream news only report some of it, it is best if you find out more by yourself. Sure, there are reports and articles about it at many different news site but if you want to have a better view of this flu pandemic on the global scale, then visit the FluTracker.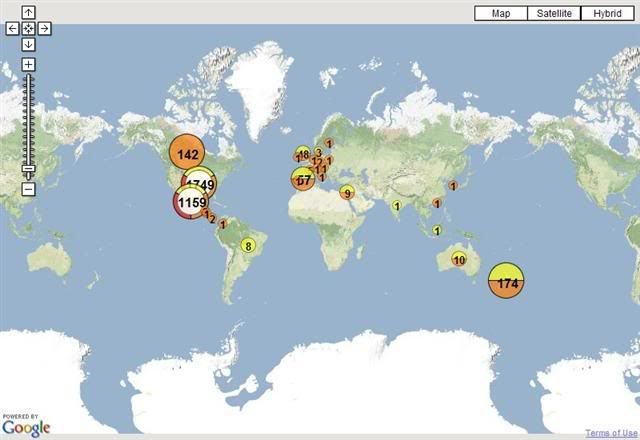 It displays 3 type of cases namely suspected, confirmed, and fatal from all around the world. The map is updated daily from multiple sources, both official and unofficial.

This FluTracker is a collaborative effort of Rhiza Labs that provides the mapping tool, and Recombinomics, a bioresearch firm that provides the most comprehensive and up-to-date cases of this swine flu.