Another 14 weeks has passed since my previous exam...
This means another trip to the exam hall...
My previous pics of the exam hall were insufficient to describe it... this time I took more pictures of it ;)

Here's our huge hall that can hold around 250 exam candidates... guess what...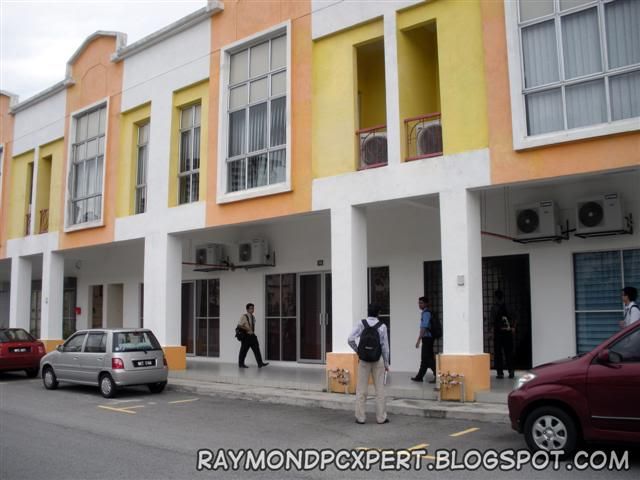 It is just a renovated shoplots... the whole row of shoplots...

The hall is situated at the 1st floor. Outside of the hall, there's a spacious comfortable area. It is most probably designed to reduce the candidate's stress. Hehehe.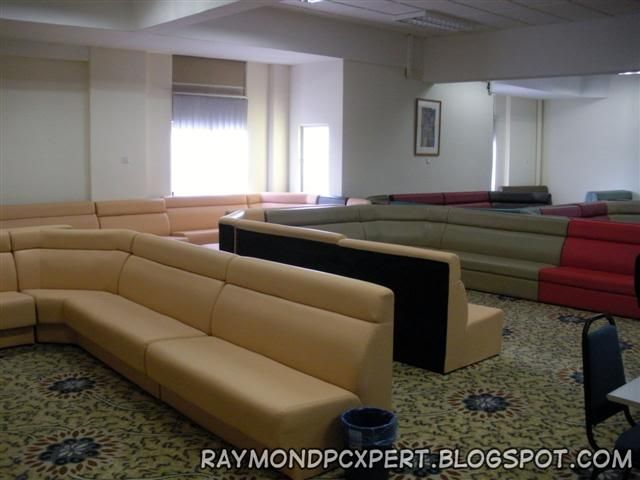 There is also a quiet study room which always does not fulfill what its stated there.



Here's another shot of the exam hall from the rear.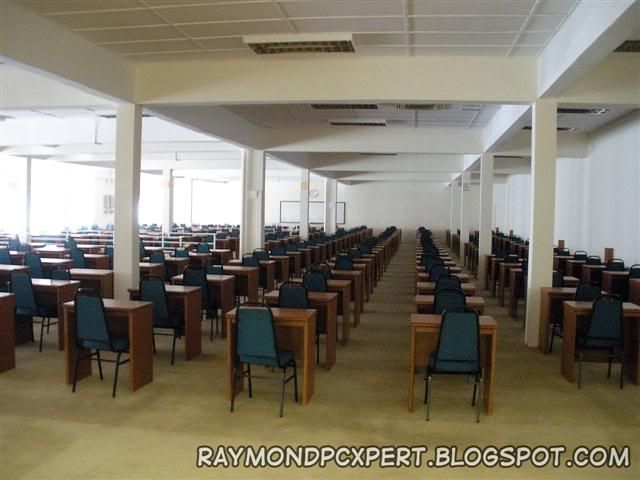 Candidates are having exam... wondering why I can snap this pic instead of answering the exam? I was 1 of those that left early :p




How the people spend their time after finishing their exam earlier than most others? Well I think its self-explainatory =D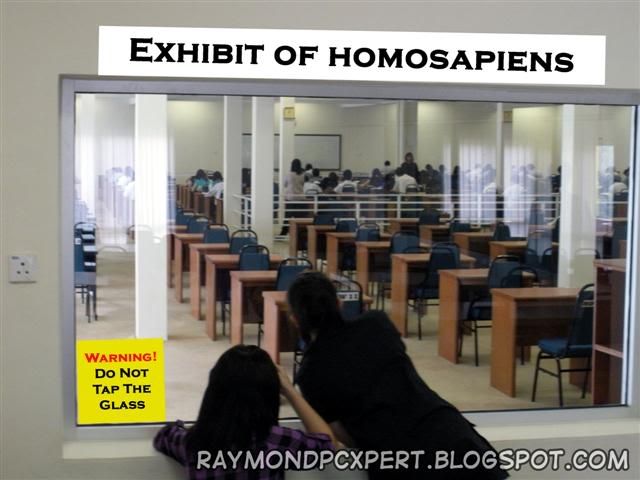 Okies... I'm off to enjoy myself after the exams... Thanks for visiting!