About 2 weeks ago, there's an accident that just occurred on a highway outside of my college's compound. When my friends and I left the main building to 2nd building for class, we noticed that there's a mass crowd gathered near the fence. Feeling curious, we went to join that crowd to check out what's happening.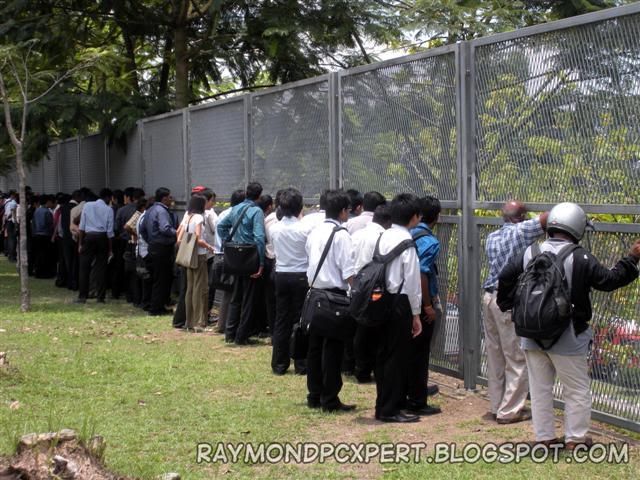 We immediately saw the accident...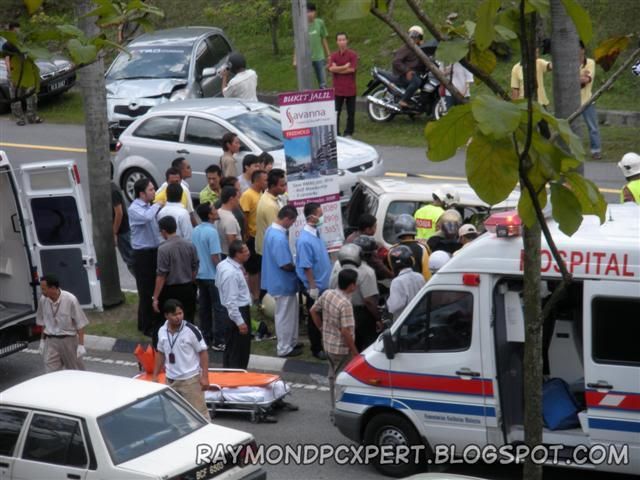 There's many rescuer right? Nope... most of them are busy bodies... here, let me highlight those that i think were the rescuer....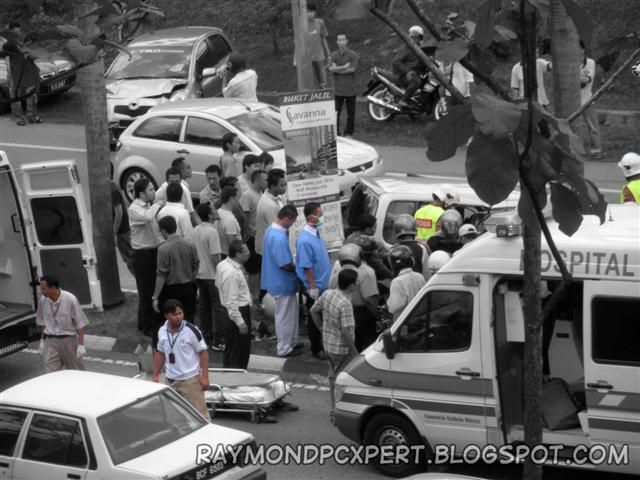 So its clearer now..... there's like 10 people that has nothing to do with the rescue but were there to busy body.... the number of people there will decrease the oxygen concentration which were needed by the victim.... where's the police? I mean it's their job to make sure that the scene is not invaded by the public... maybe they are busy "blocking cars"... if u know what I mean :P

See what this accident has caused to other traffic users...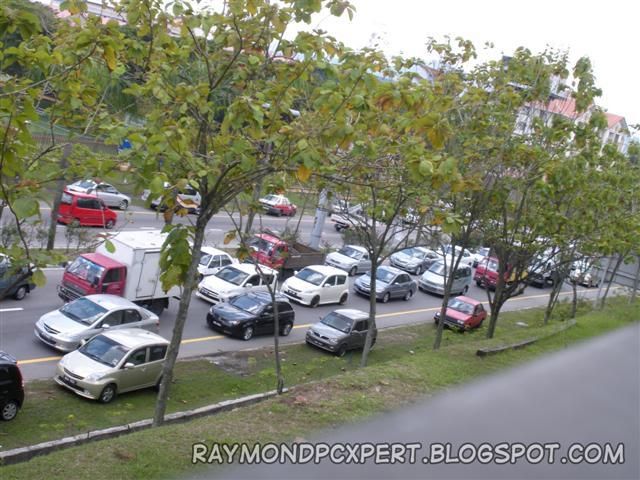 Then I shift my focus away from that accident... and started to look around...

There are people that actually treats this accident as some sort of movies or something.... I mean look... there are dudes that are playing soccer at the field opposite of that crash and they stopped and hang out by the fence and watch as rescuers were doing the job...



Another crowd at the opposite side....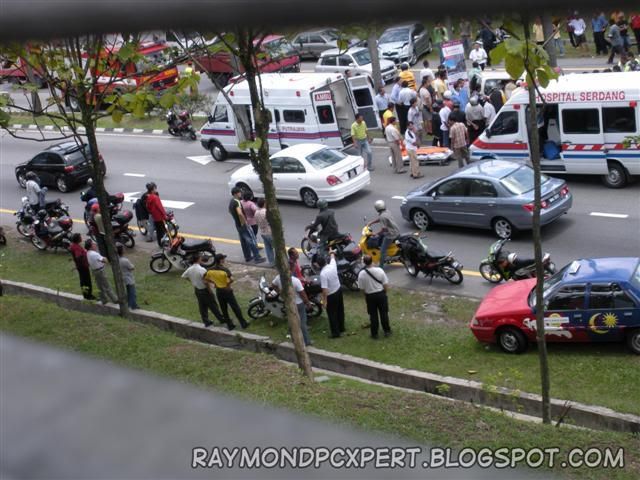 After that, I noticed 2 extreme busy bodies.... they went behind the Kenari and should actually be able see the victim from my judgment....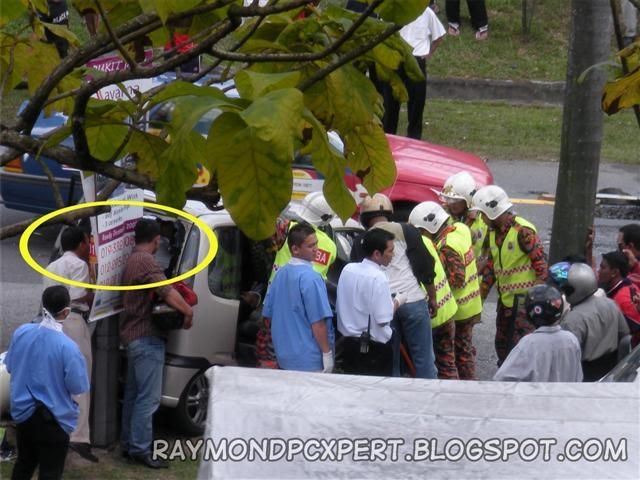 To sum it up.... I'm a busy body myself too as I gathered myself at the crowd with my friends and took these pics... hahaha